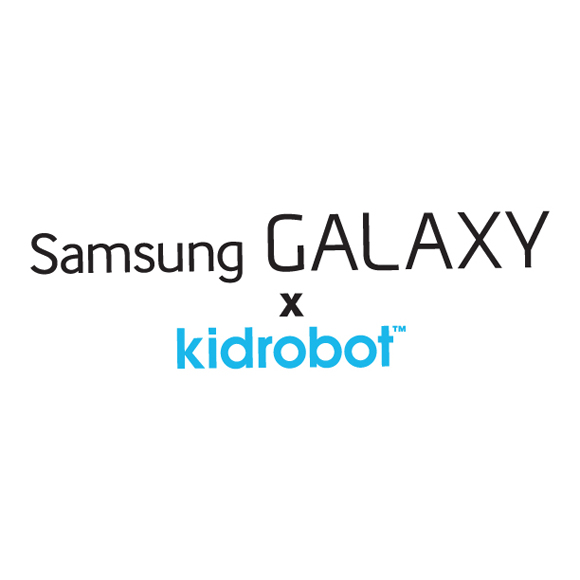 Embargo to be lifted on January 7, 9:00AM PST (12:00PM EST)
Samsung Partners with BMW, Trek Bikes, Kidrobot and 3D Systems for CES 2014 Booth Engagement Experience Interactive booth exhibits highlight the diverse possibilities of Samsung Galaxy Note 3, Gear and new NotePRO mobile device integration with Kidrobot. Introduction of the new figure and platform.
Las Vegas, NV – January 7, 2014 – Samsung Electronics Co., Ltd., today opened key interactive Galaxy experiences at the Samsung booth, CES 2014. As mobile technology takes center stage at this year's show, Samsung is taking its position as an industry leader to new heights with a series of interactive partner showcase displays at the booth. Galaxy mobile device partnerships with BMW, Trek Bikes, Kidrobot and 3D Systems will be on display at the Samsung booth #12004 in the Central Hall of the Las Vegas Convention Center, January 7th ‐ 10th.
Kidrobot – Technology Meets Art and Design
Samsung and Kidrobot, the world's premier creator and dealer of limited edition art toys, signature apparel and lifestyle accessories, have collaborated to design unique, custom figurines inspired by the power of Samsung Galaxy mobile devices. An increasingly important platform for self‐expression, mobile technology connects with users through mobile accessories, creative applications, or digital design within the device itself. Capturing Kidrobot's inspired design on both the Galaxy accessories as well as in the devices themselves, creates multiple new touch points for artistic expression.
The Kidrobot Installation at the Samsung booth will introduce the original Samsung Galaxy‐inspired figure from Kidrobot. This brand new, original new platform has been named "MiWe" which not only aligns with the Kidrobot vinyl family, but it is also the acronym for Samsung's marketing motto, "Meaningful Innovation, Wow Experience." The Samsung Galaxy collaboration now gives you several touch points of customization for a colorful life.
Three large imaginative Sculptures and 500 mini‐figurines will be featured alongside Samsung Galaxy devices and accessories at the Samsung booth. Users will have multiple touch‐points with which to engage with these creative designs, letting them enjoy the expressive, powerful, and fun artwork from Kidrobot's world of popular artists in a variety of connected ways.
World‐renowned artists Scribe, Buff Monster and Woes will also be on hand at the Samsung booth and live painting the five‐foot Kidrobot X Samsung Art Giants, one for each of the first three days of CES 2014.
About Samsung Electronics Co., Ltd.
Samsung Electronics Co., Ltd. is a global leader in technology, opening new possibilities for people everywhere. Through relentless innovation and discovery, we are transforming the worlds of televisions, smartphones, personal computers, printers, cameras, home appliances, LTE systems, medical devices, semiconductors and LED solutions. We employ 270,000 people across 79 countries with annual sales of US$187.8 billion. To discover more, please visit www.samsung.com.
About Kidrobot
Founded in 2002, Kidrobot is acknowledged worldwide as the premier creator and dealer of limited edition art toys, signature apparel and lifestyle accessories. An innovative cross between sculpture and conceptual art, Kidrobot offers not only a powerful medium for today's international fashion designers, illustrators and graffiti artists, but also the creative canvas for emerging street trends and pop art. Kidrobot toys retail anywhere from $5 to $25,000, and many appreciate in value over time. Kidrobot showcases and sells its unique take on contemporary culture at Kidrobot stores in New York, San Francisco, Los Angeles, Boulder and Las Vegas with temporary pop‐up stores appearing cities worldwide. Our products can be found online at Kidrobot.com and in select retailers worldwide.
For Press Inquiries:
Chelsea McKamy
CMcKamy@Kidrobot.com