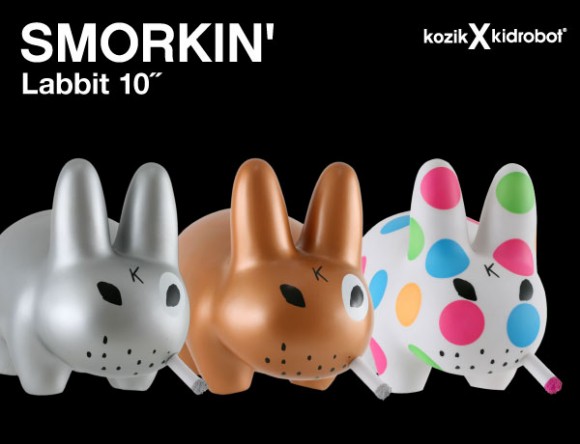 Smorkin' Labbit 10-inch – August 6 Release
Where there's smork, there's Labbit. Frank Kozik's nicotine-addled creation returns August 6 in 10-inch form and 3 new eye-popping colorways: Bronze, Silver, and Day Glo Polka Dots. Only 850 of each made, $50 each.
Frank Kozik established himself in the mid-eighties by reviving the lost art of the concert poster. His success designing posters segued into artwork, namely album covers for music powerhouses like The Sex Pistols and Nirvana. Today, Kozik's main artistic focus is in the design and production of vinyl toys.