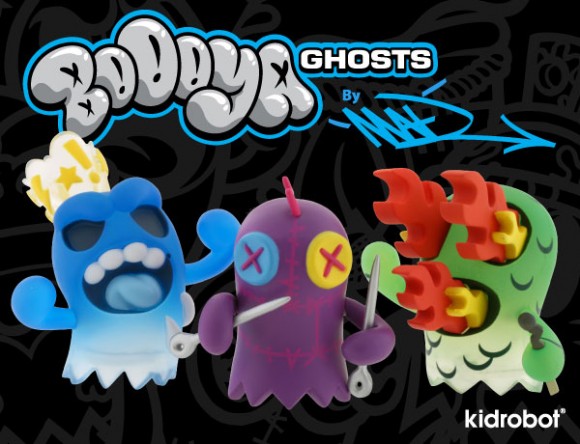 BoOoya Ghost Mini Series – Arriving August 6
Romp through the hereafter with MAD's undead collection of surly punks, freakishly evolved apes, and belligerent boogeymen. There are 14 figures in all, including two chases. These 2-inch terrors arrive on August 6 at $7.95 each.
MAD has been professionally illustrating toys for over 13 years. He keeps a full arsenal of new products in development at all times, ranging from toys and tees to prints, fine art, and more. Always looking for new outlets to express himself, MAD never disappoints.