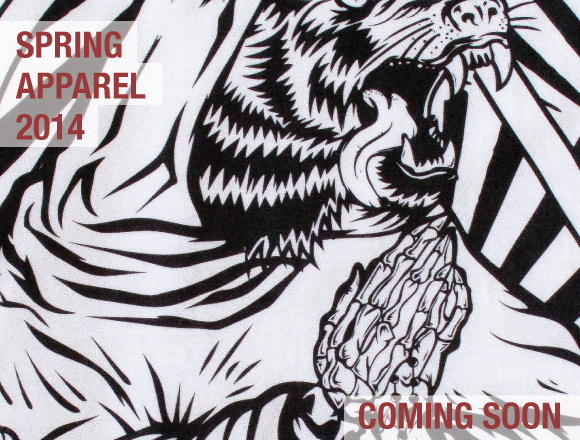 Spring 2014 Apparel Capsule!
ilovedust, a multi-disciplinary design boutique. They specialize in creative vision from graphic design and illustration to animation and trend prediction. Mixing some of the best British designers along with the talent from around the globe. ilovedust collaborates both in house and with global brands, working together to create fresh, innovative design which makes up their award winning portfolio.
Kidrobot Spring Apparel Capsule.
Spring is around the corner which means thrasher bot head tees, wild silhouette tanks and hidden gem hoodies! Throw on a snap back or 5 panel Kidrobot to cap it off. Check it all out at Kidrobot.com, Kidrobot stores and specialty apparel locations!
Its the element of surprise- the nod, the magic- that finds its way into all we do, which creates our point of difference. It keeps things interesting, making people want to stick around to see what's next.