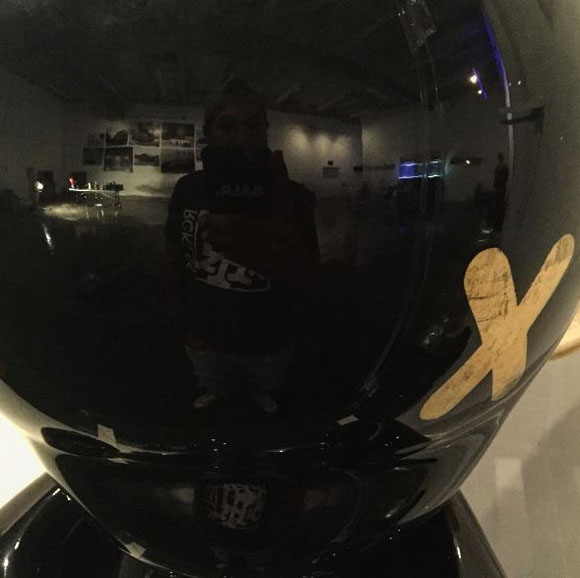 Once again gear heads,art nerds, and toy lovers can rejoice because an epic crossover has taken over. Known in the automotive world for his one-of-a-kind eye-catching creations, Richie B. Caliente brought his design skills to our iconic MUNNY platform for Lou La View's art night with proceeds benefiting the Irie Foundation.
With clients ranging from professional athletes to some of music's finest royalty, Rich's canvasses are some of the most elite vehicles in the world, and now the beloved MUNNY gets these amazing paint skills too! We have seen Rich match cars to MUNNY before in a jaw-dropping combination of art and speed, but the new pieces are in another world all their own.
Check out "Golden Eye" above featuring a 23K gold hand laid base to see what we are talking about and more below! This was one heck of a show and makes us want to take the cars and MUNNYS for a spin!