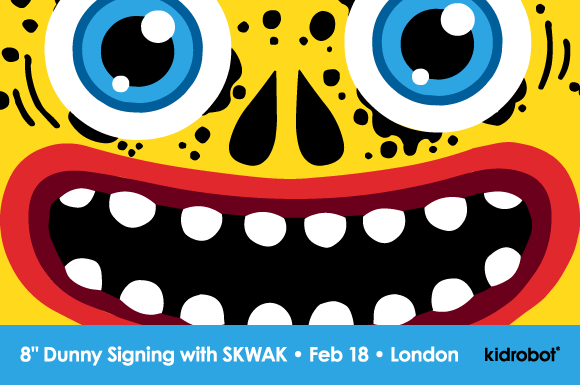 Illustrator SKWAK, of Oil Slick Dunny, is doing a signing at Kidrobot London!
8″ Dunny Signing with SKWAK
Thursday, February 18, 6-8pm
Kidrobot London
19 Earlham Street
Covent Garden WC2H 9LL
+44 207-836-4074
Strike it rich with Oil Slick Dunny from SKWAK. The eye-popping, super limited 8-inch figure spills into Kidrobot stores, kidrobot.com, and select retailers on Thursday, February 18.
SKWAK is an illustrator hailing from the north of France. His unique graphic universe, Maniac World, revisits children's fairy tales and common myths. The adventures his Maniac characters embark upon are inspired from our daily lives but exaggerated to the point of absurdity, expressing the idea of "too much" through power, wealth, and celebrity.