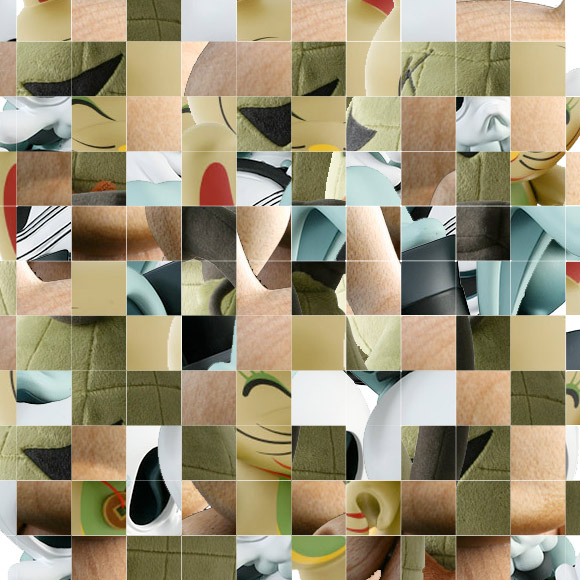 You want a tangle curly?
Introducing Tuesday's new contest, the TOY TWISTER MIXER UPPER! Enter to win a full set of the Carnies mini series by Brandt Peters. Be the first one to email the titles of toys and names of the artists in this creative puzzle. Email wheelbarrow@kidrobot.com with the correct answers to win.
Good luck!
Congratulations, to Maxime B. for the quick thinking! See ya next week.