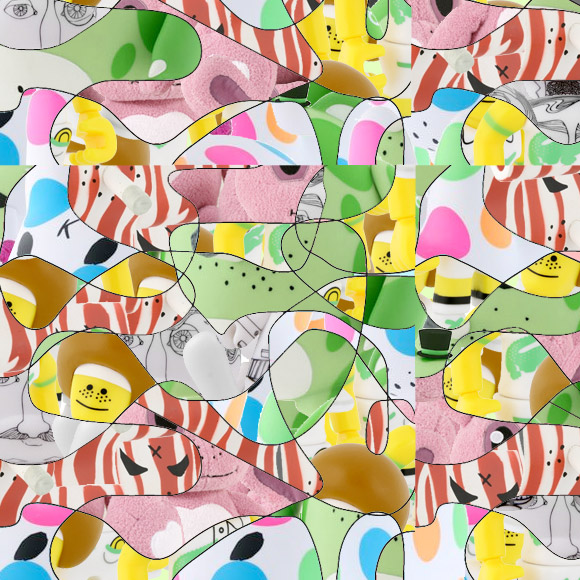 The TOY TWISTER MIXER UPPER is back and ready to challenge your eyes and toy knowledge! Enter to win the new DJ Lance Dunny.
There are 6 assorted art toys in this puzzle. So please be specific when listing titles, sizes, colors and names of artists. Email your name and address to wheelbarrow@kidrobot.com with correct answers by noon tomorrow (Wednesday September 15, 12 pm EST) to be entered in the drawing to win. Please title your entry, TOY TWISTER MIXER UPPER.
Good luck!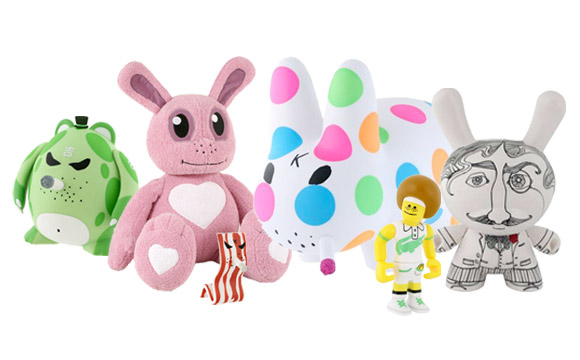 Congratulations to Zamantha G. You are the proud new owner of a DJ Lance Dunny.
The correct answers are:
1. Magistrate Wu, Big Monger, 5-inch by Frank Kozik
2. Love Bunny, 16-inch by Jeremyville
3. Earl, Mongers Menthol Series, 2-inch by Frank Kozik
4. Day Glo Polka Dot Labbit, 10-inch by Frank Kozik
5. Revan 2 Peecol, 3.5-inch by eBoy x Lacoste
6. Dandy Dunny, 8-inch by Paul Smith