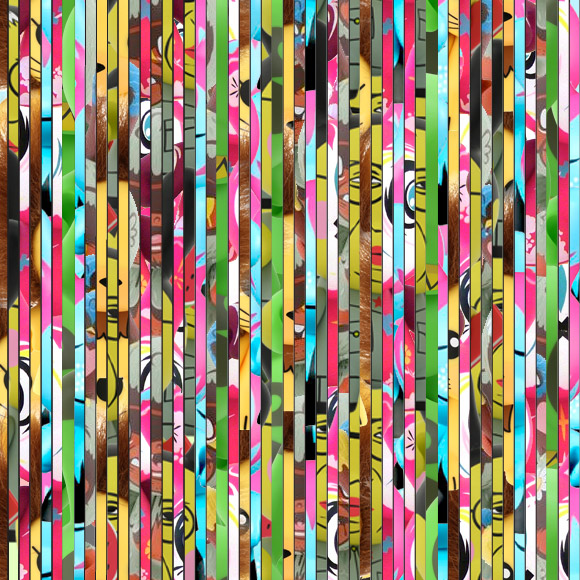 UPDATE: 9/22/10
The TOY TWISTER MIXER UPPER is back and ready to challenge your eyes and toy knowledge! Enter to win a MUNNY Prize Pack including a 7-inch MUNNY and Mini MUNNY.
There are 6 assorted Dunnys in this puzzle. So please be specific when listing titles, sizes, colors and names of artists. Email your name and address to wheelbarrow@kidrobot.com with correct answers by noon tomorrow (Wednesday September 22, 12 pm EST) to be entered in the drawing to win. Please title your entry, TOY TWISTER MIXER UPPER.
Good luck!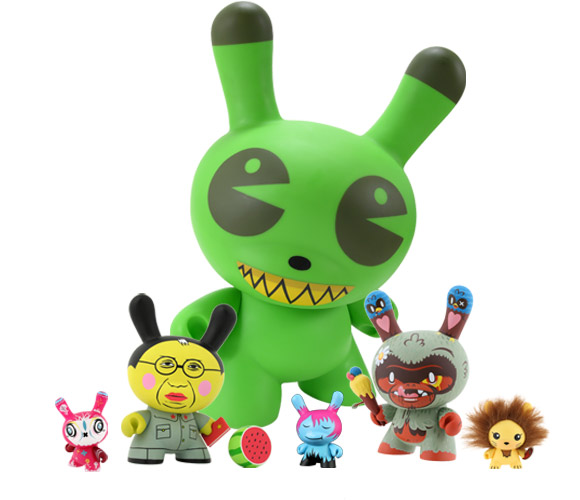 Congratulations to Christina R. The MUNNY prize pack is all yours!
The correct answers are:
1. Karma Dunny, Series 4, 3-inch by Thomas Han
2. Mrs. Mao Dunny, 8-inch by Frank Kozik
3. Pac-Man Dunny, Green version, 20-inch by Dalek
4. Free Hugs Dunny, Dunny Series 2009 KRonikle Exclusive, 3-inch by Jeremyville
5. Tree Huggr Dunny, Green version, 8-inch by Kronk
6. Lion Dunny, Endangered Series, 3-inch by Chuckboy