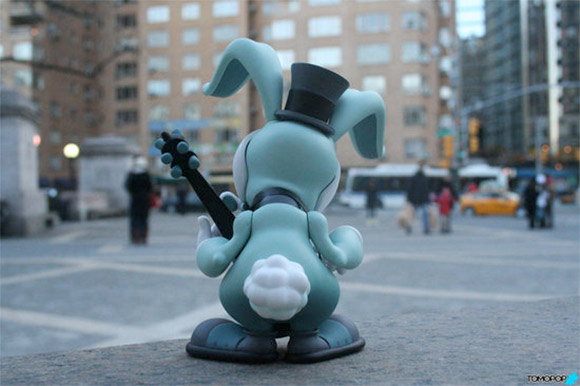 Toy blog, Tomopop checks out Brandt Peter's release of Dead Bunny, hitting stores this Thursday. Of course, we're excited about this one, but don't take our word for it. For more details and tons of pictures, read the full review here.
And if you're in Miami or New York City, meet the artist Brandt Peters on his two-city signing tour, February 3-4!
Dead Bunny goes on sale Thursday at Kidrobot stores and online at kidrobot.com.