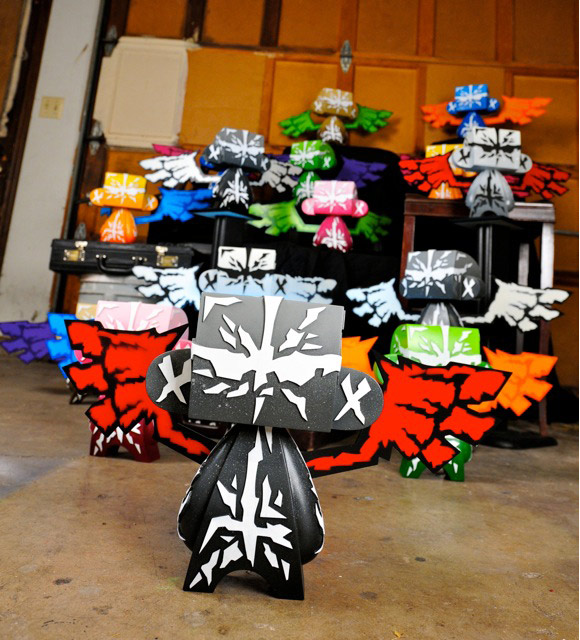 BoOoya mini series creator, MAD recently created a custom run of his 10-inch MAD*L toys. Here's what he had to say about this epic custom run:
There's 15 pieces total, each with their own unique color way. 13 of them were created for my subscribers and the remaining few will be uploaded to my site for anyone to grab. Each piece was hand built with cut plastic, filled, sanded & painted here in my studio and are as close to perfect as I could get them.
Plenty more pics to be seen on MAD's Flickr site here and here.
You can find out more about MAD in his artist profile or shop for MAD on kidrobot.com.