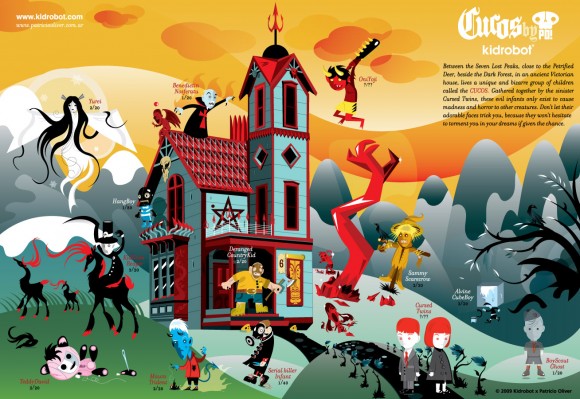 The Cucos Costume Contest is open for entries!
Shoot a photo of yourself as if you were a resident of the twisted Cucos mansion and you could win a full set of Cucos toys plus a portrait of the character you created illustrated by Patricio Oliver, the artist behind this cast of deviants.
Click here for more details, the rules and photos of the toys.