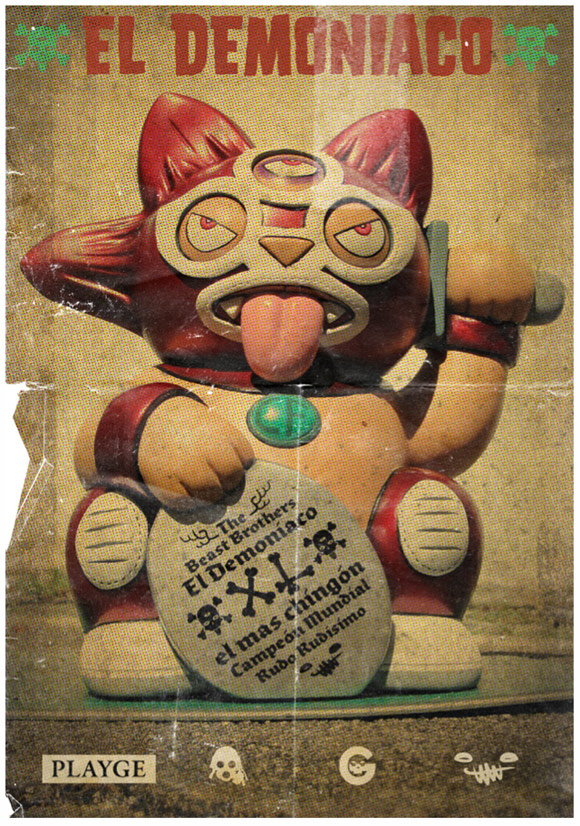 Introducing El Demoniaco, a one of a kind Misfortune Cat created by the talented twins, The Beast Brothers. This brilliant feline luchador was created for the birthday of friend and owner of Playge, Ferg.
El Demoniaco reaches from the depths of the lucha libre underground to win the 40th championship taking "los rudos" the evil side of the lucha libre world to the top!
Los rudos los rudos los rudos!!!!
The Beast Brothers don't just design stunning custom toys, they document the work in progress very thoroughly. Indulge in this edition of Custom Control with a massive amount of studio shots and cool video.
[nggallery id=225]