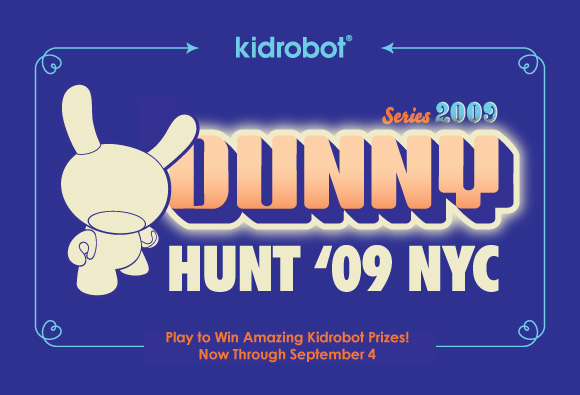 The hunt begins tomorrow at 10am on the streets of New York City!
Find and collect your own set of virtual Dunnys from Series 2009 and win huge prizes, including a full set of DS2009!
Check out the Dunny Hunt web site to learn how to play and to set up your iPhone or Blackberry.