Continuing the celebration of 20th century artists, tomorrow we will be releasing the new Jean-Michel Basquiat Dunny Mini Series on www.kidrobot.com and we couldn't be more excited! Prior to this new Dunny release, Kidrobot paired up with the Andy Warhol foundation to put popular Pop Art on the modern day Dunny – and it was a hit! Here to talk about one of our newest pieces from the Kidrobot x Andy Warhol Collaboration, the Camo Dunny is our good friend Chris Holt aka The Toy Viking! 
Is there a Dunny in this picture, cause I certainly can't see it, hahahahaha.  Oh, camouflage jokes, you never get old.  Now that I've gotten that dad humor out of my system it's time to marvel at the wonder that is this Masterpiece Dunny from Kidrobot and Andy Warhol.  Of course you could easily see the camo pattern that adorns this figure and that was part of the point. He turned what was designed to provide anonymity into something that instead drew attention based on a vibrant color palette.  The flip side of that is that this series was the last of his works he was able to publish before he died, which included an eerie self portrait that took on new meaning upon his passing.  The pattern that is used in military applications for concealment became a veil on the twilight of modern art's greatest champion.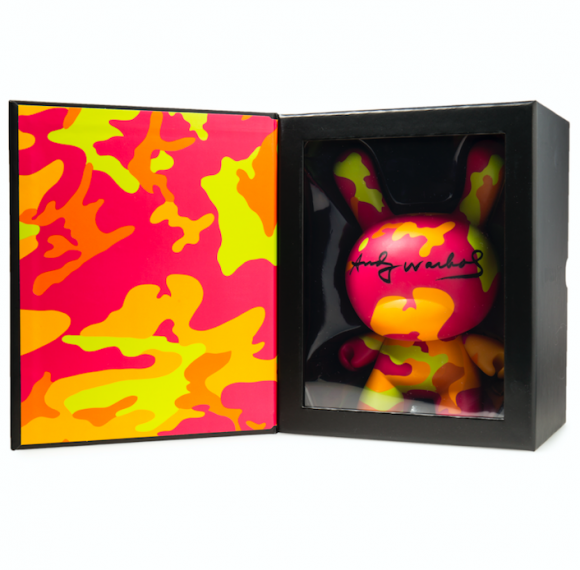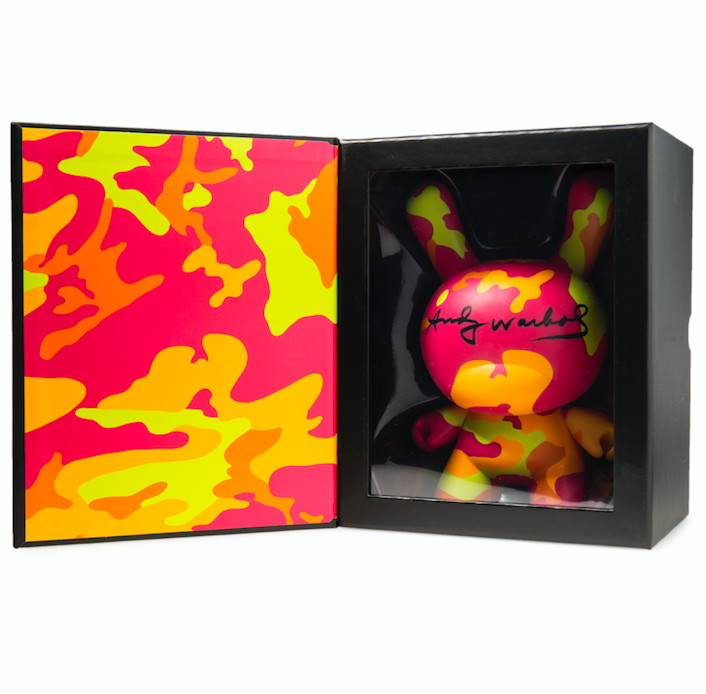 With their collaboration, Kidrobot has presented his work in ways he could never have imagined but would have absolutely loved.  This Dunny is the perfect way to bring his art into your home and ensure that his brilliance shines on for generations to come.  You can pick up this and many more objects in our Andy Warhol collection by visiting www.kidrobot.com.