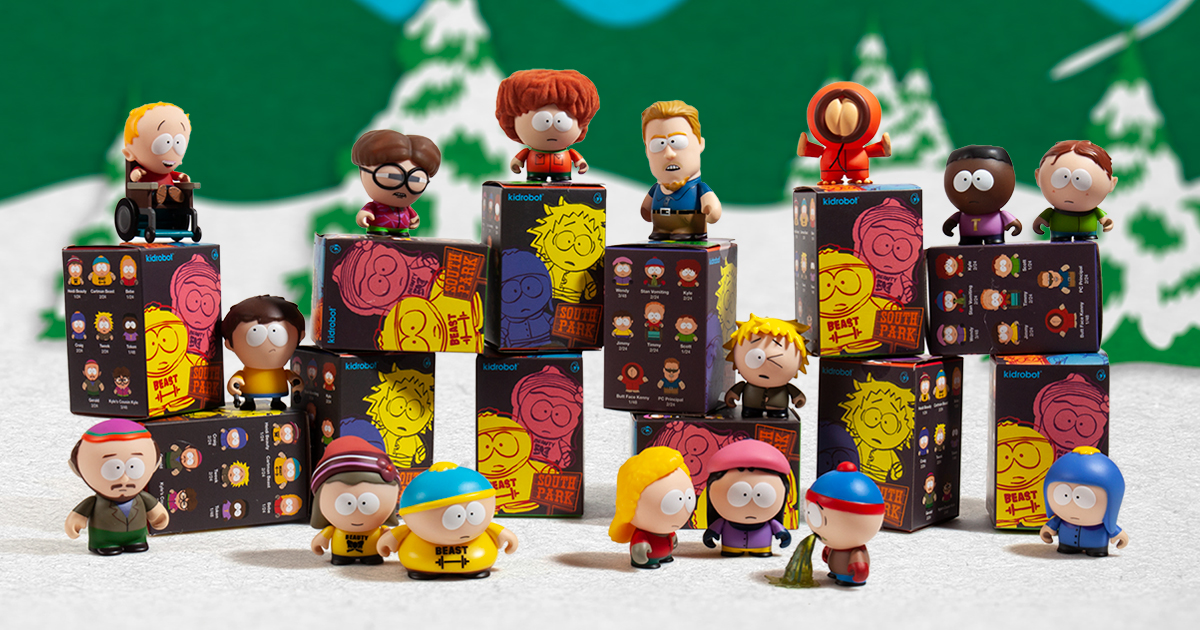 After 22 seasons and countless inappropriate jokes, Kidrobot and South Park are back with an all-new vinyl mini series to complete the collection. With fan-favorites like Jimmy, Timmy, Token and even Craig and Tweek (couple goals), the Kidrobot x South Park Vinyl Mini Series 2 follow up the original series launched in 2011. With news that South Park is officially renewed for an historic 23rd season, fans can look forward to new episodes in 2019!
Kidrobot x South Park Vinyl Mini Series 2 releases on Friday, April 26th 2019 at 10am MST.
Chis Holt, aka The Toy Viking:
The kids from South Park have spent over two decades freaking out parents and censors alike with a brand of humor that these days would preclude them from about any job opportunity. They might not get to run for office, or direct big budget Hollywood movies, but a second blind box series from Kidrobot is way more of an achievement than anything I could think of.
Even as people go back through the archives of their social media to scrub any questionable content, South Park continues to push the boundaries of what they can get away with on television.
They've outlasted the outraged and provided us with biting social commentary and unexpected morality that has become the Aesop's Fables of our time. I bet no one saw that last part coming, but when you think about it, there are great life lessons to be learned in every episode. I'm not allowed to mention most of them, but I can assure you they are very important.
This vinyl figure series features variations on Kyle, Cartman, Kenny, and Stan as well as tons of other fan favorites that make South Park the most unique town in all of cartoondom. Sold blind box style, the figure you get will be just as much of a surprise as the stuff that doesn't get bleeped out in every episode.