Roman Klonek is a newcomer to Kidrobot and the designer art toy scene. Based in Germany, this contemporary artist is known worldwide for his intricate and bold woodwork and woodblock printing. His work strikes a bizarre balance between propaganda, folklore, pop-art, pop surrealism, and emerging art visuals that brand his aesthetic as uniquely modern.
For over 20 years, he has created illustrations and prints with a wide range of whimsical and surprising creatures. He's had countless exhibitions throughout the world over his career, and his next contribution to the art world comes to life in the Zmirky 5″ Dunny artist capsule with a bold, bright and fantastical approach to heavy metal.
Available on Kidrobot.com on Friday April 12th at 10am MST, the Zmirky Dunny is the latest edition to the 5″ Dunny Dynasty and is available is two color ways: Red and Blue, 600 pieces available worldwide, and Green and Red, 200 pieces available exclusively through Kidrobot.com.
Completing the capsule, Roman Klonek designed a limited edition Kidrobot skateboard deck (100 total available through Kidrobot.com) and a limited edition t-shirt showcasing the Zmirky metal attitude.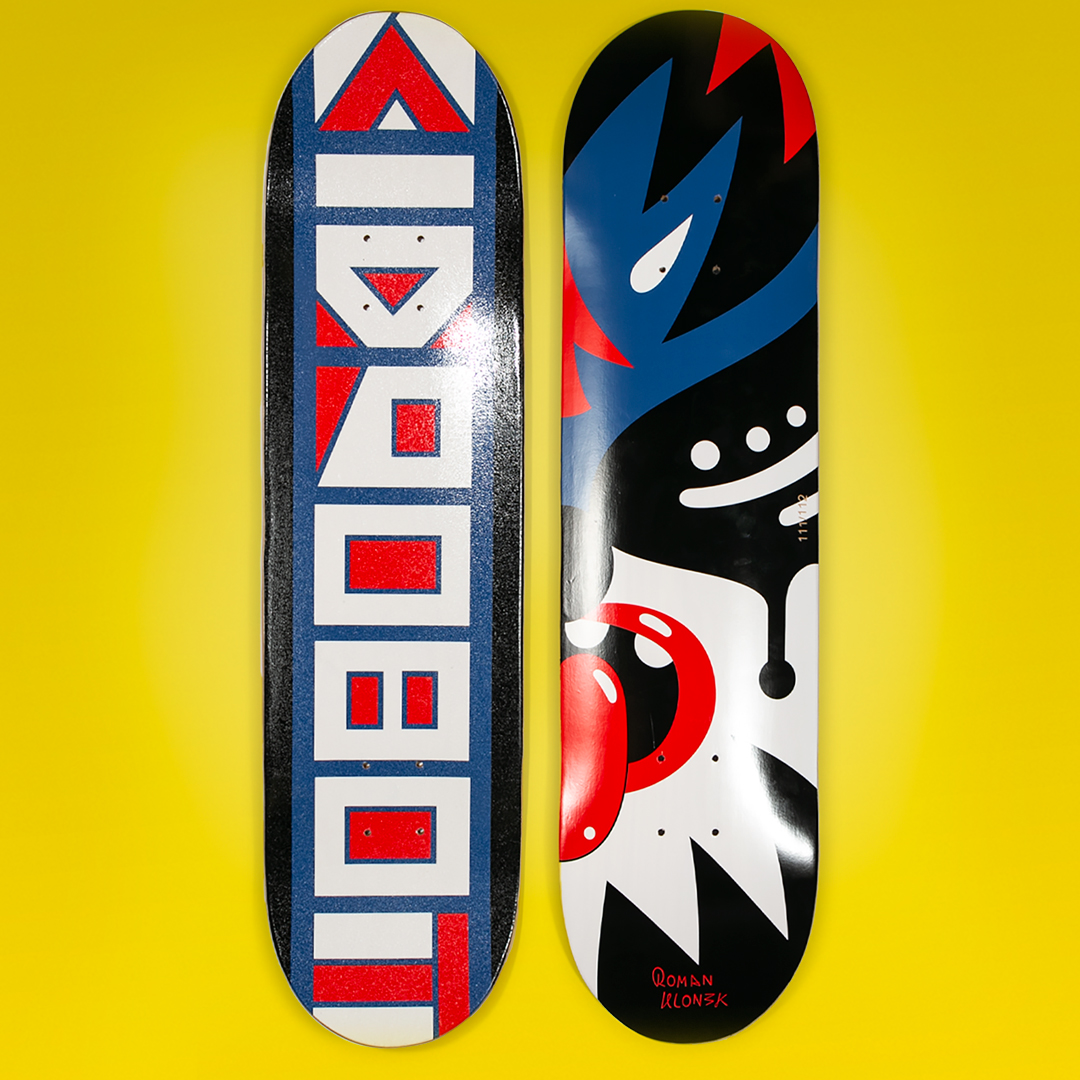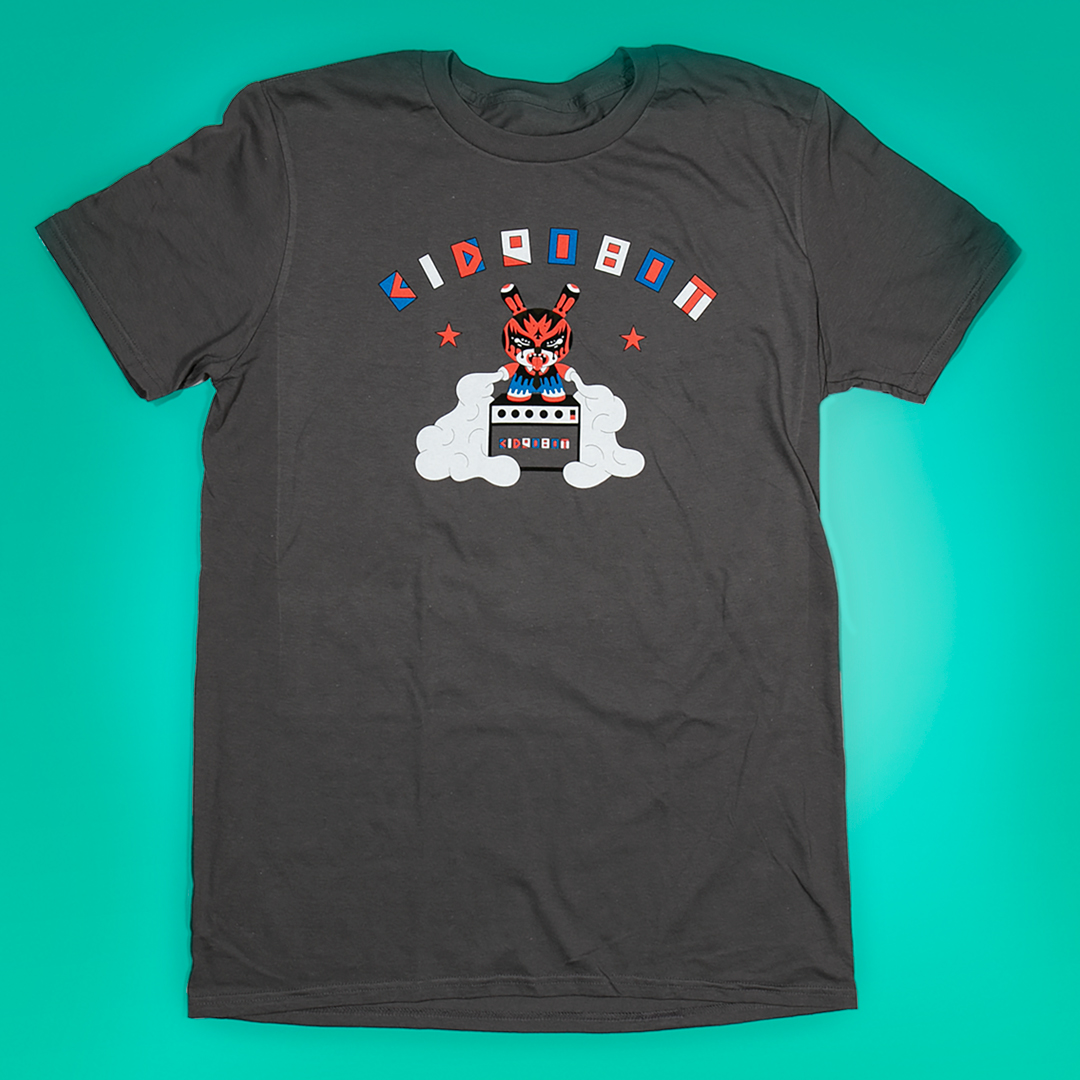 Chris Holt aka The Toy Viking:
One of the great things about collecting designer toys is how many new artists you are exposed to. Through Kidrobot's many of incarnations of the Dunny, I've discovered artists whose work may have otherwise not popped up on my radar. The Dunny is my favorite platform toy as is, and now many of the artists who have contributed to its lengthy history now adorn the walls of my home. Their work does anyway; that would be very strange if I decorated with actual artists. And probably not good for my drywall.
I was completely unaware of the work of Roman Klonek until Zmirky (his heavy metal inspired five inch figure) was announced, so naturally I had to look him up and see what he was all about. His social media is filled with visually-compelling, computer-accurate designs that are achieved by printing with wood blocks. They are so precise I don't know if I would have believed how they were made if I didn't see it myself. The only thing I ever did with piles of wood were turn them over in the backyard looking for snakes, but his work is way cooler, and far less venomous.
Zmirky is the embodiment of the music that inspired him: a little dangerous, a little irreverent, and with enough attitude to sink a Navy vessel.