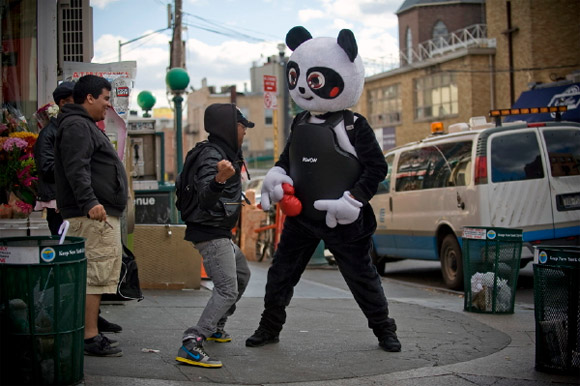 Living in New York can be very frustrating and sometimes you just need to punch something. Brooklyn artist Nate Hill has created Punch Me Panda, a performance art project that invites you take out your aggression by punching him in the chest.
I chose the panda suit because the panda face really melts people's heart. I wanted to have people get out their aggression on something cute. It's fun to have that contradiction. This is an art project. I'm not just a thrill seeker.
With the idea of offering a public service to help people let off steam, Punch Me Panda goes all over New York and gets punched 100's of times a day. Visit Nate Hill's website or follow him on Twitter @natexhill to catch his next available punching appearance.
via mymodernmet.com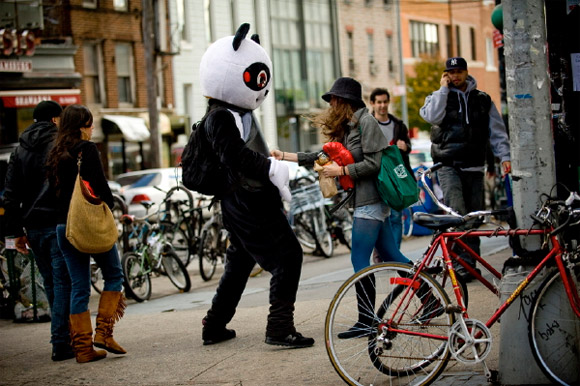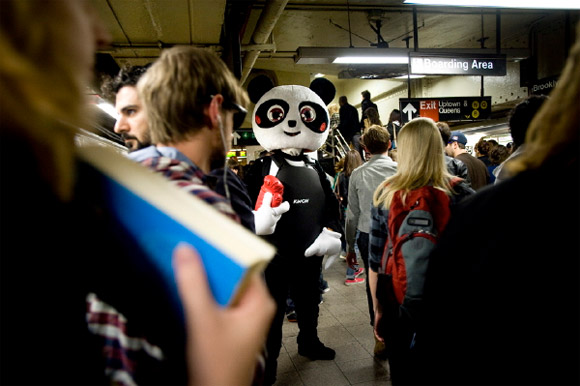 photos by Rob Bennet