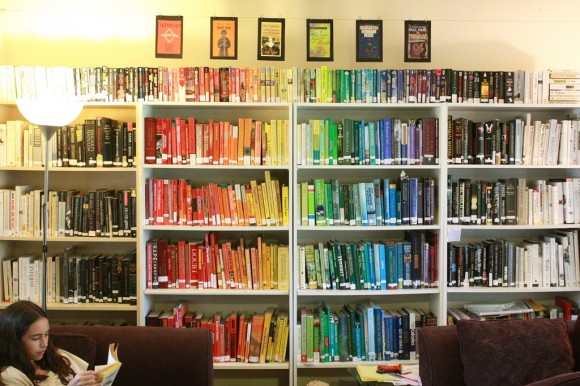 photo by mind on fire
Stand aside, Dewey Decimal System, there's a (visually) better way to organize books: by color. COLOURlovers has an awesome guide with examples showing how you can turn your dusty collection of books into an arresting, and functional, design feature. The color spectrum is a very natural way to organize things, books, shoes, and yes even toys.
In fact, you can get started on your color-coding scheme with the Multicolor MUNNYs, coming out today. Don't forget about the ROYGBIV MUNNYWORLD Highlight contest, also. We'll be selecting a MUNNYWORLD character from every color to highlight on the KRonikle, with prizes for every winner, so enter by 3/2 to be considered.
Until then, show us what YOU'VE color-coded.