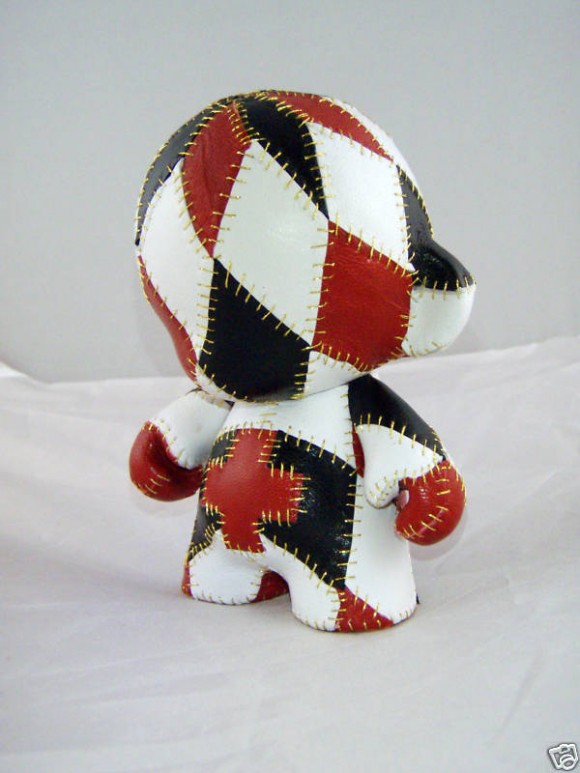 The earthquake in Haiti has devastated the country, but relief efforts are underway and you can help. Bid on this incredible leather stitched MUNNY on eBay, made by a Kidrobot fan, and proceeds will go to the American Red Cross. You'll get this nice piece of custom work, and help a worthy cause.
Or, if you haven't already, you can text "Haiti" to 90999 to donate $10.
Take a moment to support a worthy cause!
This auction is part of eBay's Giving Works program where users can opt to donate proceeds of their sale to a charity of choice. Know of any other ways to lend support to causes in need? Leave them in the comments.